Instructor, Department of Psychology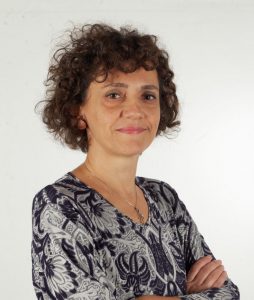 E-mail: gbayer@bilkent.edu.tr
---
Education
2010-2017 – Doctor of Philosophy (Ph.D.) in Bioengineering, Hacettepe University, Graduate School of Science and Engineering, Ankara, Turkey
2001-2003 – Master of Science (M.Sc.) in Physics, Bilkent University, Graduate School of Science and Engineering, Ankara, Turkey
1995-1998 – Master of Science (M.Sc.) in Space Sciences, Ankara University, Graduate School of Applied Sciences, Ankara, Turkey
1991-1995 – Bachelor of Science (B.Sc.) in Space Sciences, Ankara University, Faculty of Science, Ankara, Turkey
---
Publications 
Özel, ME., Yusifov, IM., Allakhverdiev, AO., Vertiy, AA., Bayer, G., Demircan, O., H. Kirbiyik, T. Adigüzel, Calibration of Millimetric Marmara Radio Telescope and Radio Detection of Ozone Line Over Gebze/Kocaeli in Turkey, Turkish Journal of Physics, 23, 497-510, 1999.
Bayer, IS., Biswas, A., Ellialtioglu Bayer, G., Fabrication of super water repellent silver flake/copolymer blend films and their potential as smart fabrics, Polymer Composites, 32, 576-585, 2011.
A Cengiz, B., Vurallı, D., Zinnuroğlu, M., Bayer, G. et al. Analysis of mirror neuron system activation during action observation alone and action observation with motor imagery tasks, Experimental Brain Research, https://doi.org/10.1007/s00221-017-5147-5, 2017.
Book: The Solar System (in Turkish), Prof.Dr. Osman Demircan, Gözde Bayer, 1998, ISBN: 9755532692.