Chair, Department of Psychology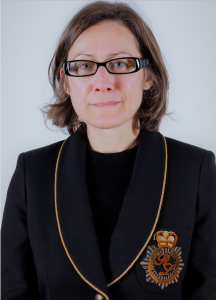 Office: H-353
      Phone: +90 312 2903415
      E-mail: ttoulopoulou@bilkent.edu.tr
---
Psychology is the scientific study of behavior and the mind. For many people the first thought when someone says they are a psychologist is to assume they are a therapist. However, psychologists study behavior and the mind from many different perspectives. Neuroscientists study how our biology affects our behavior. Developmental psychologists study how people change and stay the same from conception to death. Cognitive psychologists focus on basic processes like learning memory, sensory systems and perception. Social psychologists examine peoples' thoughts, feelings and behavior as related to the social world. Industrial/organizational psychologists are interested in applying psychology in the workplace.
Our undergraduate program at Bilkent provides students with the opportunity to learn about many areas of psychology. In addition, our program emphasizes research and encourages undergraduates to conduct research under the supervision of the faculty.
At the graduate level we offer both masters and doctoral degrees in psychology. Both degree programs emphasize research. Students may specialize in several of areas, but all have a cognitive focus. We also participate in the neuroscience graduate program.