Psychology Undergraduate Research Conference
Congratulations to all of our senior psychology students for a successful
senior thesis research day. There were 4 oral presentations in the
morning followed by 40 posters in the afternoon.
Two of the student\'s
projects were funded by Tubitak BIDEB grants and a third received an award
from the Turkish Psychological Association. There was great turn out for
the event from students, faculty members, members of the Dean\'s office,
and the Rector wh...
Read More
---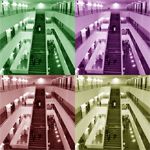 Psychology Department will accept Ph.D. applications for 2014-2015 Academic Year
We are pleased to announce that Psychology Ph.D. Program has been approved. Please follow
Ph.D Program Applications
---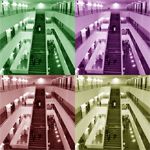 Bilkent University, Ankara
Applications are invited for a position as Instructor in the Department of Psychology at Bilkent University, commencing 1 September, 2014.
Candidates are expected to show excellence in teaching at the undergraduate level, mainly introductory courses such as Introduction to Psychology for non-majors, Introduction to Social Psychology for non-majors, and possibly one major course. This is mainly a teaching position. ...
Read More
---
All News