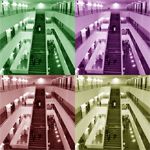 Psychology MA and PhD Programs
The Board of Trustees approved the establishment of graduate programs in psychology. The proposal was sent for approval to the Council of Higher Education (YÖK). The programs will offer students master of arts (MA) and doctor of philosophy (PhD) degrees in psychology. Both programs will involve writing an original research thesis. An integrated PhD program will also be opened for those students who only have a bachelor's degree.
The programs will emphasize both basic and applied areas of...
Read More
---
---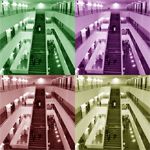 Due to construction of the Cafeteria building, the time allocated for lunch break will be extended.
Course hours for morning is rescheduled as follows:
Faculties and Applied Schools
8:30-9:20
9:30-10:20
10:30-11:20
11:30-12:20
BUSEL
9:00-9:50
10:00-10:50
11:00-11:50
The afternoon classes remain as before:
13:40-14:30
14:40-15:30
15:40-16:30
16:40-17:30
<...
Read More
---
All News