Çağla Giray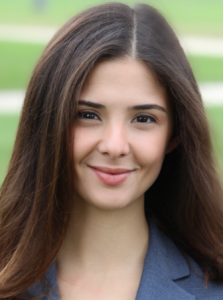 Policy Associate/Consultant
Pennsylvania State University, Edna Bennett Prevention Research Center/the World Bank Group
---
Çağla Giray, Ph.D., is a Policy Associate at Research-to-Policy Collaboration and Post-Doctoral Policy Scholar with Edna Bennett Prevention Research Center at Pennsylvania State University. Her job is to provide non-partisan, educational support to congressional offices, connecting them with researchers via rapid response meetings and planning congressional briefings on child and family policy issues. She also serves as a consultant at World Bank, where she supports development policy and evaluation efforts in Social Development and Governance practices. 
Previously, Çağla worked at Save the Children and at the University of Illinois Family Resiliency Center. Working with multinational and multidisciplinary teams and stakeholders across the U.S., Jamaica, Turkey and South and East Africa, she has extensive research, evaluation and public policy experience along with strong project management, analytical, and diplomatic communication skills. A Turkish national, Çağla is fluent in Turkish and English, and has working proficiency in Spanish and French. 
Çağla received Ph.D. and M.S. in Human Development and Family Studies from the University of Illinois, and B.A. in Psychology from Bilkent University. Her areas of expertise include globalization, gender equality, early childhood development, migration, social protection and resilience. She is committed to promoting evidence-based policymaking and empowering youth and families globally.