Assistant Professor, Department of Psychology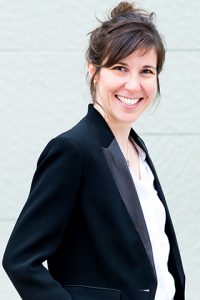 Office: H-135A
      Phone: +90 312 290 27 60
      E-mail: gulgunaydin@bilkent.edu.tr
      Personal Website:  http://gulgunaydin.bilkent.edu.tr
      Lab Webpage: Social Psych Lab
---
Biography
Gül Günaydın received her B.S. in business from Middle East Technical University. Before starting her graduate training at Cornell University, she spent a year at the University of California, Berkeley as a Fulbright Fellow conducting research on interpersonal relationships. She completed her Ph.D. in Psychology at Cornell, with a Social and Personality Psychology concentration and a minor in Cognitive Science. Gül currently works at Bilkent University, Turkey as an Assistant Professor of Psychology. In her program of research, she studies interpersonal relationships from a multidisciplinary approach that draws on research, theory, and methods from social and cognitive psychology. Her research has been funded by the Science and Technology Institute of Turkey and the Turkish Academy of Sciences Outstanding Young Scientist Award.
---
Education
Ph.D. in Psychology (Social and Personality Psychology Concentration, Cognitive Science Minor), 2008-2013, Cornell University, U.S.A.

B.S. in Business Administration, 1998-2002, Middle East Technical University (METU), Turkey.
---
Research
Interpersonal cognition, impression formation, close relationships and mental representations of close relationship partners, emotion regulation.