Instructor, Department of Psychology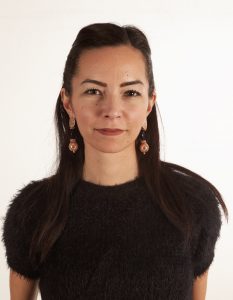 E-mail: dallnidaa@gmail.com
---
Biography
Nida DAL has been working at Bilkent University, psychology Deparment, since September this year as a part time and also working at Lokman Hekim Akay Hospital, since 2017 as a full time clinical psychologist. She graduated from Bilkent University, Psychology department in 2016. She received her Master's degree in psychology (Clinical Psychology) from Bournemouth University (UK) in 2017.
---
Education
BA degree in psychology, Bilkent University (Turkey)
Master's degree in clinical psychology, Bournemouth University (UK)
---
Research
Dr. Dal's primary research area is clinical psychology. Her focus is on psychological disorders (anxiety, depression, OCD, phobias, etc.), treatment and therapy tecniques, couple and family therapies.
---
Publications & Conference presentations
Dal, N. Stress Management (2018). Özel Lokman Hekim Akay Hastanesi
Dal, N. Behavioural Disorder in Children (2018). Beypazarı International Conference Room.
Dal N. Panic attack (description, symptoms and treatment) (2018). Dost TV Live Broadcasting
Dal, N. Obsessive-Compulsion Disorder (2019). Dost TV Live Broadcasting